Intellipack B.V.

Your partner in......
With over 30 years of experience, Intellipack is the right partner for the realization of simple and complex peat/substrate packaging systems and process equipment. We represent some of the best producers that are known in the peat and substrate industry. Together with these partners we can offer you a single equipment part, up to a complete turnkey realised factory.

---
Willems baling equipment B.V.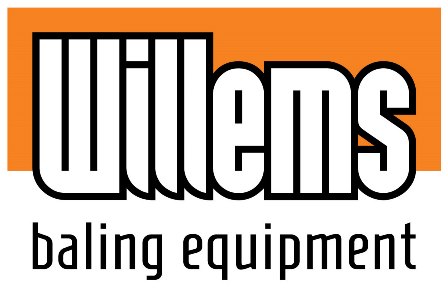 Market leader in fully-automated flat foil packaging
Willems Baling Equipment is the global market leader in balers, bundle machines, form fill packaging machines and related products. We are years ahead of our competitors in terms of developing fully-automated flat foil packaging technology. By keeping all production processes in-house, we can guarantee quality from raw material to end product.
Automated baler production
Years of consistent effort in optimising processes have resulted in complete control of our production. The production of our packaging machines is largely automated and uses technology like advanced laser and water cutting machines. Our assembly department is fitted with advanced tools as well, which allows them to work accurately and efficiently. This both ensures the best possible efficiency and accuracy throughout our company.
Focus on results for the customer
At Willems Baling Equipment, the entire organisation is fully focused on achieving maximum results for the customer. From our advisers to the management, everyone is well-versed in the market and its latest technology. We work with you to find the optimum solution for your production process.


---
Votech B.V.

View On TECHnique
Votech BV has a team of highly motivated, all-round technicians. Employees with a passion for technique. Votech was founded by 3 partners who have together more than 75 years' experience in developing bag filling machines and palletisers.
Votech is able to provide the best solutions for your problems because of the experience and short lines within the organization. We know what is possible, but we also know what's impossible. This allows you to make clear agreements with us and no surprises afterwards. The quality of our machines is as good as our service. In the event of a failure we know like nobody else that you want to be supported immediately. So you can restart the production as soon as possible.
Votech is a specialist in developing bag filling-, palletisers, stretchhood-machines and pallet conveying systems. We can provide in a turnkey packaging solution from product dosage into the bag up to the pallet transport to the storage area. This results in a very efficient packaging line. All of our machine are being built very robustly to keep the Total Cost of Ownership as low as possible.


---
Matco B.V.

Matco is the specialist when it comes to pallet stretch wrappers
We develop and build all packaging systems in our own factory in the Netherlands. Matco is a Dutch manufacturer of pallet wrapping systems for over 40 years. We guarantee optimal security in packaging systems (pallet wrappers and conveyors). We have earned our reputation due to top quality products that operates problem free for years. That is the reason you can find Matco all over Europe. In our reference list you will see some names of known companies that have chosen a Matco wrapper. You can find thousands pallet wrappers (semi automatic and fully automatic wrappers) at companies all over Europe.


---
Warnking Maschinenbau GmbH
Precision machines for the peat industry

Warnking Maschinenbau designs and manufactures machines and systems for the peat processing industry. We plan and build complete peat and substrate plants, or deliver individual components. Regardless of whether you need a robust conveyor belt for high volume bulk materials, a computer-controlled mixing plant with filling facilities or a high performance sieving system - we have the ideal solution!
You can obtain consulting, planning, production and assembly all from one source at our company.
Warnking – made in Germany, made in Holzhausen.